Hygiene Services - Kids Dentist North York - Dentist in Toronto
Perhaps the most important rule in maintaining healthy, attractive teeth is to brush and floss them at least twice per day. This, and this alone, will go a long way towards maintaining healthy teeth and gums.
That being said, it's still important to visit your local North York dentist on a regular basis for routine dental check ups and cleanings. Here at Dentistry on Bayview we offer comprehensive care, including ongoing maintenance like exams and hygiene services.
In dentistry, often times, the earlier you catch something, the easier it is to deal with. What began as a need for a cleaning becomes a need for a filling, which can develop into a need for a crown, or eventually require drastic measures like full tooth extraction.
That's why it's important to stay vigilant. And while you can't look inside your teeth, your dentist can. Furthermore, seeing a dental hygienist on a regular basis can help to reinforce the positive effects of brushing and flossing by providing a deep and thorough cleaning of those hard to reach or forgotten areas.
A typical cleaning and exam will involve X-rays to check for cavities between teeth, checking for plaque and tartar buildup, an examination of your gums (if any is discovered, the dentist will remove it with specialized tools in a process that's referred to as 'scaling'). If necessary, the cleaning will include polishing the teeth using a type of paste that contains grit. Finally, the dentist or hygienist will floss your teeth to remove anything lodged between them or in your gums.
We can also provide you with a fluoride based teeth strengthening regime, gum therapy in the form of periodontal cleaning, as well as professional grade breath control treatments, as required.
If you'd like to schedule a routine cleaning and dental exam, or if you have any other concerns, please contact us today, or make an appointment online.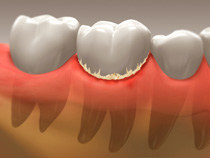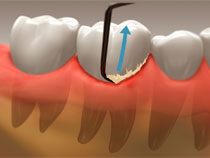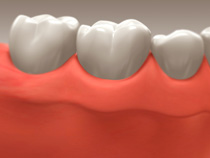 Last Updated On
2021-10-19