Implant Restoration - North York Dentist - Dentist in Toronto
If you're suffering from difficulties with chewing or aesthetic dissatisfaction as a result of a lost tooth, dental implants are a potential solution to your problem.
Dental implants have been around since the 1980s, and they've revolutionized our ability to insert a false tooth in a secure, and lasting manner.
Modern implant technology generally involves the use of a titanium alloy screw that is fused with the jaw bone at an initial appointment. The screw is either smooth or abraded to maximize surface area, which can help to ensure proper adhesion to the jaw. An abutment is then mounted to the implant, which acts as a base to hold to the false tooth in place. 
With today's implant technology patients can use a titanium screw as a base to permanently affix artificial teeth made from acrylic resin that look virtually indistinguishable from your own. The mouth will adjust and strengthen over time as the gums grow around the implants. An implant can be used in conjunction with partial dentures and will last much longer than other forms of tooth replacement. The recipient does not need to change their eating habits or worry about dental implants coming loose. As with all kinds of false teeth, regular flossing and twice daily brushing must still be adhered to. 
During the procedure the patient will be appropriately anesthetized to ensure that they are comfortable for the duration. Over the next three to four months the bone naturally bonds to the implant, in a process called osseointegration. By the end of the process, the result will be a strong, secure artificial tooth that looks and performs like the real thing.
If you'd like to discuss dental implants with your local North York dentist, contact us at Dentistry on Bayview today, or if you'd prefer, feel free to make an appointment with us online.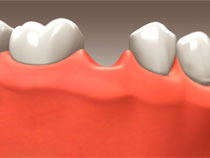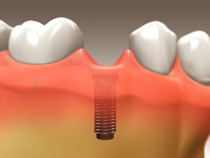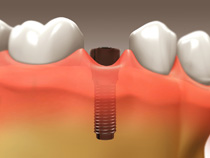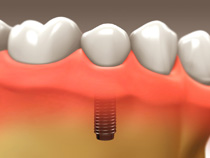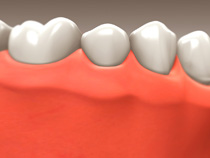 Last Updated On
2021-10-19