Porcelain Veneers in North York - Cosmetic Dentist in North York
Porcelain veneers can be an excellent tool to help you achieve the oral aesthetics you're looking for. Many people are dissatisfied with the look of their smile. This can be for a variety of reasons, including teeth that are permanently stained or discoloured, crooked, or even chipped. 
What is a porcelain veneer?
Porcelain veneers are a solution your local North York dentist can provide that offers dramatic results without having to resort to drastic measures. Porcelain veneers consist of a thin layer of porcelain that's fixed to the tooth or teeth in question using a special type of dental cement. Before it can be attached, your dentist will need to remove a tiny amount of tooth enamel to ensure that the veneer is bonded permanently to your tooth. 
What happens during a porcelain veneer appointment?
When installing the veneers, your dentist will ensure that the porcelain used for the veneer is a perfect match for your teeth in terms of colour and desired shape, allowing for straight, uniformly coloured teeth. This is done to ensure that your smile is natural looking, and aesthetically pleasing. 
Next, they will clean, polish and etch your teeth as a preparation for the cementation of the veneers. A special cement is placed on the veneer and then on your teeth. Once it's properly positioned onto your teeth, our dentists will shine a special light on the veneer in order to harden the cement quickly. They will then remove any excess cement, check your bite, and make any needed adjustments.
Porcelain veneers are a less invasive procedure than certain other dental solutions in that they don't require surgery to install. In fact, compared to other procedures, very little tooth structure is lost. It should be noted, however, that once a porcelain veneer is on your tooth, it's a permanent solution.
Are there any special care that I need to do to maintain my veneers?
Porcelain veneers require very little in the way of extra care when compared to natural teeth. Your oral hygiene routine should remain more or less unchanged (brush and floss daily). Make sure to use a non abrasive toothpaste, but otherwise, you can continue to brush and floss as you always have.
Give yourself the smile you want, and contact Dr. Chung at Dentistry on Bayview today. Alternatively, if you'd prefer, you can make an appointment online.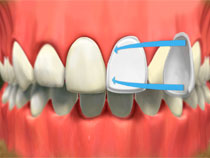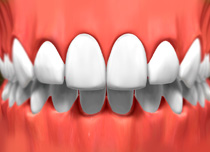 Last Updated On
2021-09-18